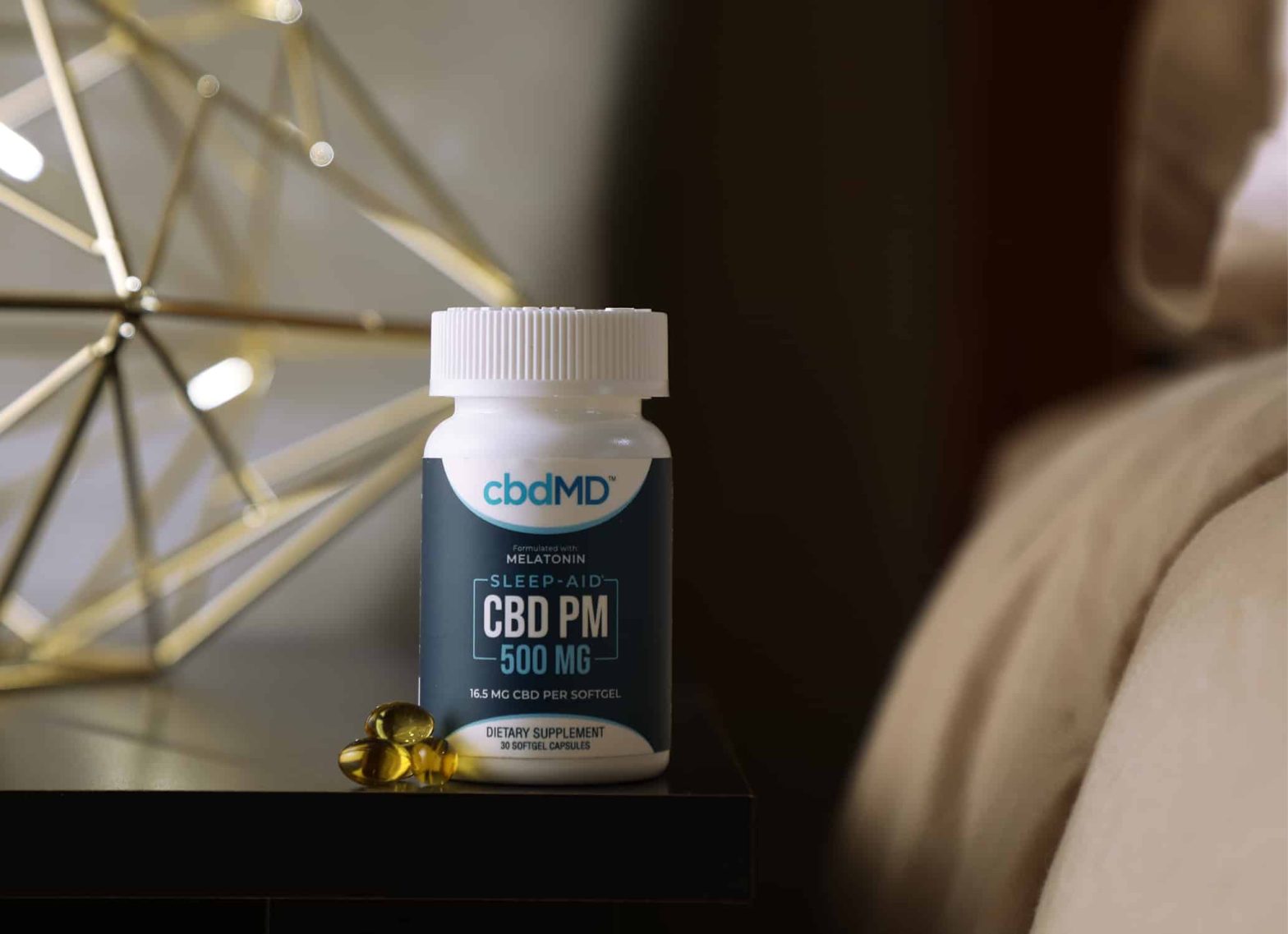 Notable CBD Products for Sleep
Cannabidiol (CBD) products offer multiple health benefits, such as relief from inflammation and muscle pain, anxiety or stress reduction, and – most importantly – sleep improvement. In the next section, you'll discover the most widely recognized CBD products that should help minimize your sleep deprivation.
1. cbdMD Sleep-Aid CBD PM Softgel Capsules
The Sleep-Aid CBD PM capsules from cbdMD, already considered among the finest in the market, have been improved into a soft gel variant so they'll be easier to swallow. Another distinctive feature that these capsules exhibit is their being flavorless, so you'll have no problem ingesting them.
The cbdMD PM Softgel sleep aid has 60 soft gel capsules that contain 40 mg cannabidiol and 10 mg cannabinol (CBN) for every serving, Vitamin E, melatonin, and chamomile, for that enhanced relaxation.
2. Green Roads Sleepy Zs CBD-CBN Gummies
One bottle of the Sleepy Zs CBD-CBN Gummies by Green Roads would be the ideal product for some sleep-deprived people who aren't into capsules. This broad-spectrum, 30-gummy offering comes with 25 mg of CBD and CBN and 5 mg of melatonin per gummy and blackberry flavor.
The Green Roads Sleepy Zs gummies add to your nighttime routine perfectly.
3. Papa & Barkley CBD Releaf Oil
The Papa & Barkley Releaf Drops CBD product offering – specifically the Regular Strength variant – is an ideal daily health option remedying sleeplessness and even discomfort and stress. It comes in two flavors: Natural and Lemongrass Ginger.
Papa & Barkley thoroughly made Releaf Drops via whole-plant infusion to keep its whole spectrum of cannabinoids, phytonutrients, and terpenes. Take 1-2 drops beneath your tongue, hold for 20 seconds, and swallow to use this product as needed.